< Back to News & Events Highlights
Scott's Memoir
Rev. Dr. E. Scott Jones
August 30 2018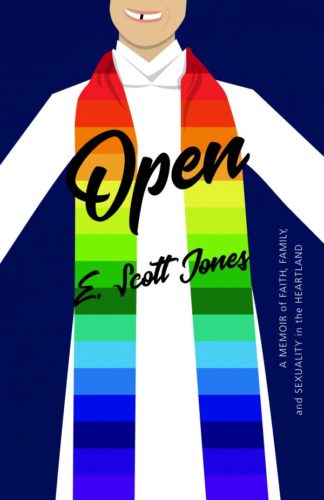 Open: A Memoir of Faith, Family, & Sexuality in the Heartland by our Senior Minister Scott Jones will be published on Tuesday, September 4.  Currently, you can order a copy at this link.
Here are three upcoming events you might be interested in.
Scott will host a Book Release Party in Memorial Hall on Sunday, September 23 at 7 p.m.
Scott will giving a reading and have question and answer time as part of First Forum on Sunday, September 30 at 9:15 a.m. and books will be available for purchase following worship during Coffee Hour.
Finally, the November gathering of the First Central Book Club will be a meet-and-greet about the book, on Thursday, November 8 at 7 p.m. at the home of Susan Fortina.