United Church of Christ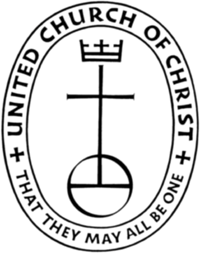 We are part of the United Church of Christ – a community of faith with roots in the Pilgrims who came to Plymouth Rock.  We believe that God is still speaking, practice an extravagant welcome, and engage in faith-filled action that changes lives.
The UCC was founded in 1957 as the union of several different Christian traditions.  From the beginning of our history, we were a church that affirmed the ideal that Christians did not always have to agree to live together in communion.  Our motto – "that they may all be one" – is Jesus' prayer for the unity of the church.  The UCC is one of the most diverse Christian denominations in the United States.
We have no tests or requirements of belief, but instead believe that all members are free to explore their faith while doing so within a community by dialoguing with others.  Each congregation is independent and works with other churches through covenant partnerships.  Democracy is essential to our identity.
We believe that God is still speaking.  Past interpretations of scripture do not restrict us, as we discern God's will and guidance in our unique time and place.  Therefore we have often been the first church to take important steps for equality, social justice, and civil rights.  A pilgrim and pioneer spirit still inspires us.
We are proud of our history, as the first denomination to ordain an African American (1785) and a woman (1853), and the first mainline denomination to ordain an out gay man (1972).  We were also the first mainline Protestant denomination to embrace and advocate for full marriage equality for lesbians and gays (2005).  Check out more UCC Firsts here.
United Church of Christ Nebraska Conference Living Water's Association