< Back to News & Events Highlights
An Interview With . . . Kendra Delacadena
Rev. Dr. E. Scott Jones
November 23 2015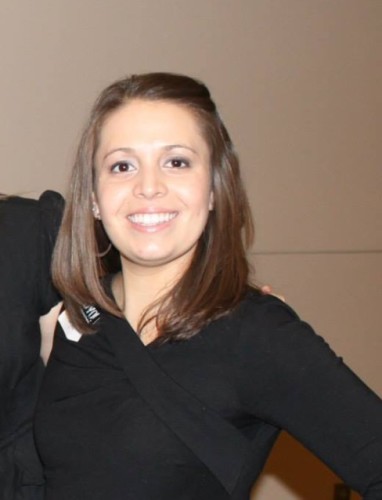 In this week's Interview With . . . meet Kendra Delacadena who works in Nutrition & Food Labeling at ConAgra and is active as a volunteer at church.
Question: What ways do you volunteer at the church?
Kendra: I volunteer with First YOUth, our chancel decorating committee, and serving dinner at Siena Francis House.
Q: Why do you volunteer?
Kendra: I love volunteering with the youth! During this critical time in their life, I believe it is important for them to be connected to the church. Why not have fun along the way making new friends?
Q: What do you enjoy or find meaningful about volunteering?
Kendra: I've always enjoyed volunteering. Growing up I frequently volunteered in preparing and serving a meal at the citizen center. I find it very gratifying to give back and see how a community can help itself and take care of their neighbors. My mom was a Peace Corps volunteer, and I believe I inherited that spirit from her.
Want to discover the best way for you to volunteer at church? Then please take a few seconds to fill out our Interest Survey.