Neighborhood & City
Every day members of First Central are taking actions that change lives and improve Omaha and this region.  We do that in our jobs, schools, neighborhood associations, and by volunteering.  The church also participates in a significant number of local projects.  Here are only a few of our favorites.  Contact the church office for more information.
Neighbors United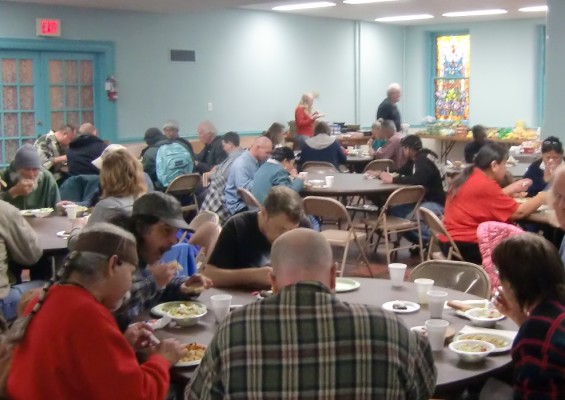 Neighbors United is a diverse interfaith network of parishioners, faith leaders, and neighbors from over twenty Park Avenue area religious communities and organizations.  Neighbors United is focused on responding through relationship and service to pressing local needs and concerns, and invites involvement from all religious traditions, recognizing the shared values of service and local community involvement.
Once a quarter we are responsible for providing the Community Meal, a Saturday lunch served weekly at First Baptist Church.
Siena/Francis House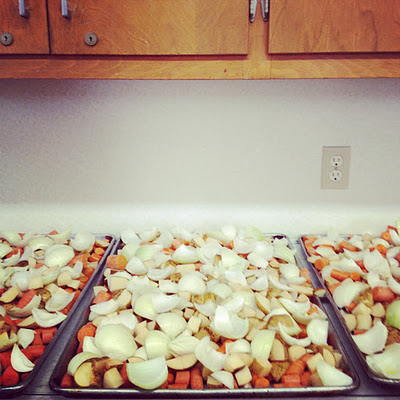 We partner with the region's largest homeless shelter.  Siena/ Francis House provides food, shelter, clothing and hope to men, women, and children who are homeless.
Our partnership includes serving dinner the third Friday of every month and gathering warm socks and other winter items every December.
Evergreen Thrift Shop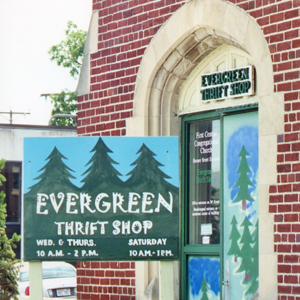 The Evergreen Thrift Shop is our very own bargain store located inside the church, while also serving as a way to assist folks with clothing and household goods.  Neighbors also hang out in the shop enjoying coffee and conversation.
The shop is located on the Harney Street side of the church building.  Here you will find unique products at great prices. The Thrift Shop is open Wednesday through Friday from 10AM to 2PM, and Saturday from 10AM to 1PM.
Donations of good quality items are always welcome.  Our Thrift Shop is a great way to reuse items instead of throwing them out, helping to create a culture of sustainability.
Come visit the store to find great bargains and to meet our neighbors.
Community Garden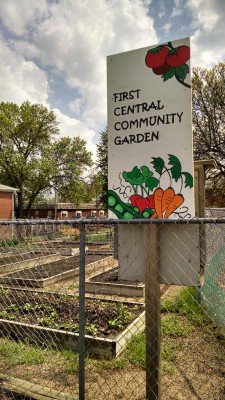 We have our very own community garden available to anyone, located on the east side of the church building.  Some of the produce grown in the garden is sold to church members, the proceeds supporting our Community Meal.
Edwin H. Parrish Alternative School
Members of First Central volunteer at Parrish Alternative School. Volunteers work with the students as tutors and mentors, and assist teachers and staff members in the office and library and with special events throughout the year.  The school has approximately 150 students in second through twelfth grades.  The school's senior graduation ceremonies are held every year at First Central and in the summer we have an annual school supply drive.