< Back to News & Events Highlights
Race & Liberation: Contemporary Black Theology
Rev. Dr. E. Scott Jones
October 7 2020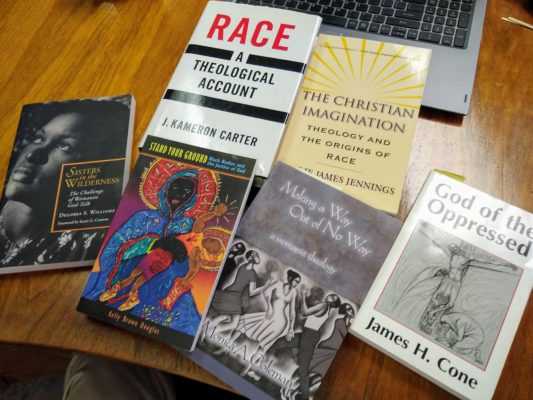 In his book The Christian Imagination, theologian Willie James Jennings argues that modern, Western Christianity has a "diseased social imagination."  Diseased because of the way racism has poisoned Christianity for the last five centuries.  If so, how do we liberate ourselves?  In 2020 so many white people are turning to the work of anti-racism.  How might contemporary black theology aid this work?
For three weeks, beginning on
Wednesday, September 30 at 5:45 p.m.
, Senior Minister Scott Jones will lead an Adult Ed class
on Zoom
exploring this topic.  He'll begin with looking at the groundbreaking work of James Cone and Delores Williams before examining more recent contributions.  Ahead of each class he'll post some excerpts to read, so look for those or reach out to him if you've missed them.
October 7–Racism & Christian Theology
October 14–Making a Way: Recent Developments in Womanist Theology