< Back to News & Events Highlights
Re-Creation: Summer Worship Series
Rev. Dr. E. Scott Jones
May 28 2020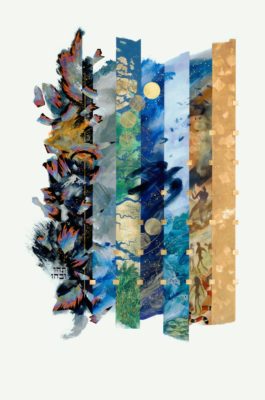 "What is given at the beginning challenges man to the self-transformations that will allow him, in spite of everything, to stand in the presence of God."–Avivah Gottlieb Zornberg
This summer at First Central our worship will draw from the stories of the Book of Genesis.  These familiar stories of Adam & Eve, Noah's Ark, Abraham & Sarah invite us to focus on issues of creation and the environment, the effects of sin, violence, and division on humanity, living faithfully in catastrophe, and seeking a blessed life.  Together we will explore how we are invited to participate in God's acts of re-creation.
Our new series will begin on Sunday, June 7 with the account of Creation in Genesis chapter 1.
Join us online.
© Creation, Donald Jackson with contributions from Chris Tomlin, 2003. The Saint John's Bible, Saint John's University, Collegeville, Minnesota.  Scripture quotations are from the New Revised Standard Version of the Bible, Catholic Edition, © 1993, 1989 National Council of the Churches of Christ in the United States of America. Used by permission. All rights reserved.