< Back to News & Events Highlights
Be content with what you have
Katie Miller
May 24 2016
There's a pair of Re-Frames for you, too!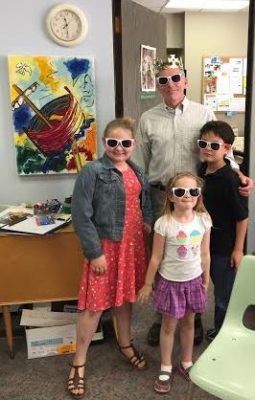 This month's widget, a cool pair of sunglasses, helps families focus on what they already have. When a parent faces a case of "I want it, I need it, I gotta have it"—it's time to pull out the Reframes. Parents simply slip the specs on and use them to identify all the reasons they have to be content. Then hand the Reframes over to the kids—it's now their turn to do the same. Plus, they can suggest what they see that their parent needs to be content with.
©2016 The reThink Group, Inc.