< Back to News & Events Highlights
Sacred Space Capital Campaign
Rev. Dr. E. Scott Jones
January 27 2016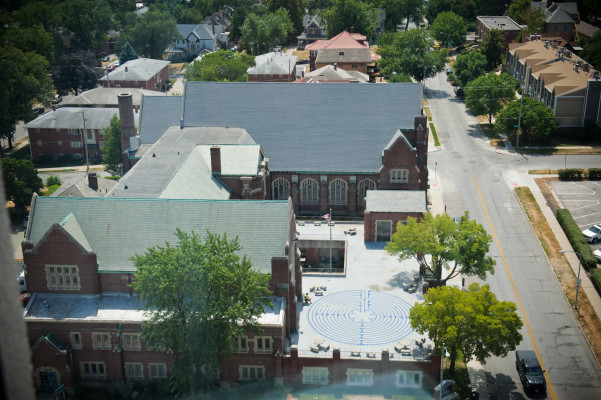 A conversation began after a 2006 report showed a need for some significant repairs and maintenance to the church building. "If we are going to make repairs, let's also update the building and make it more accessible," the church concluded. And in 2008 the Sacred Space, Welcome Place Capital Campaign was launched with a five year goal to make needed repairs, renovate the sanctuary, and increase accessibility.
"2008?" you might ask. "Wasn't that the year the economy went into recession." Sure enough, but the campaign continued, taking projects slowly and moving forward as money was available. Shortly after the campaign began, Senior Minister Winston Baldwin retired, so the campaign also overlapped with the search for a new pastor.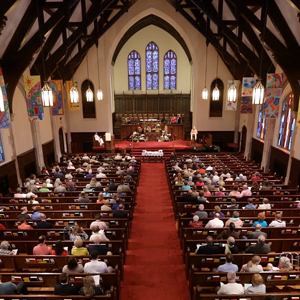 The sanctuary received a new roof. A new sign was constructed at the corner of 36th and Harney. A ramp and new sign were built leading to the patio. Damaged areas in the sanctuary were replastered. New gutters were installed. The organ needed a new blower. New microphones and a new hearing assistance system were purchased.
As the years passed the Sacred Space Task Force was trying to figure out the best design for remodeling the sanctuary chancel. How to make it accessible was the most difficult feature of the design. Plans were drawn up, discussed, and rejected. Finally in 2013 we settled on the best design and presented it to the congregation who approved the changes unanimously. The capital campaign was extended for two extra years to cover the increased construction costs from the original 2008 estimates and work began, first with new lights and a new lighting control system.
In winter 2014 the existing chancel was ripped out and a hole was knocked in the sanctuary wall to create a ramp to the chancel.  By Easter the work was mostly complete.  In subsequent months the finishing touches resulted in a gorgeous and functional new worship space.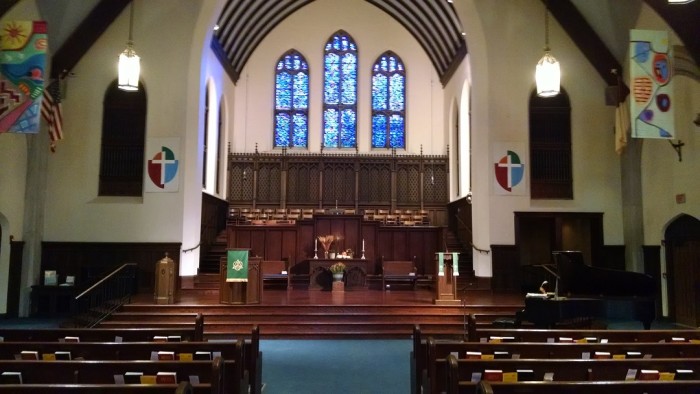 As the campaign drew to a close in 2015 the final project was the installation of a new sound system with digital controls.
In total $437,028.15 was spent through the generous donations of our congregation, ensuring that our historic building will continue to minister to our community for decades to come.