< Back to News & Events Highlights
Scott's Column: Being Wise
Rev. Dr. E. Scott Jones
July 20 2020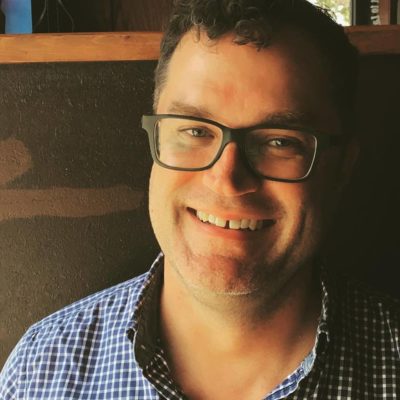 Back in May I read an article about what gay men can teach everyone else about how to live during a pandemic.  The emphasis was on frequent testing, honest communication, and consent.
Of course I was too young for the worst years of the HIV/AIDS epidemic in America, but when I was a single gay man, I had to learn good health strategies.  Part of that was monthly testing, and also learning how to have sex safely.  Some of that experience has been applicable as we learn how to live with the coronavirus.
Our family's first known direct exposure came in May from a neighbor who tested positive and ended up in the hospital for a few days.  The week before we had chatted with him on the front sidewalk.  So, our physician decided to test all three of us.  Like many who have taken the test, I felt the swab up the nose far further than you can imagine possible didn't hurt but felt very weird and unpleasant.  Sebastian getting tested will be a lasting memory; I'll spare him by not writing the details down, but you can use your imagination.  It was almost a full week before we received our results, and we were all negative.
After I attended lots of public events in early June during the height of the racial justice protests, I decided to get tested again.  I have been filling out the Test Nebraska assessment every week since early May, and in June when it offered me a chance to get tested, I took it.  Again, negative.  At the time I decided I'd use the strategy from my single gay days and try to get tested once a month.  My July test is scheduled for this week.
Some people have chosen to remain sheltered at home.  For some of us this was never an option—Michael was an essential worker from the beginning of the pandemic.  And this summer many of us have chosen to return to some of our activities on a limited basis and observing safety protocols.  Of course soon our children will return to school.  So, we are in the period when we must learn how to engage in activities wisely.
A key part of that is following the best safety protocols—masks, distance, hand-washing (you know the drill).  But there are also some other skills that are required.  One is honesty, including being honest with your friends, family, and co-workers if you become aware of a possible exposure.  Which gives each of us the possibility of consenting (Katie has some great thoughts on a culture of consent that I hope she'll share).
Another skill is for people to be chill about all this, especially if the people in your circle are generally trying their best to make wise decisions.  No reason to freak out or borrow worry unnecessarily.  If you aren't sheltering at home, you'll probably have a number of times when you might be exposed.
For example, last week a friend who I had been around called to say that a week before they had attended an event and later someone at that event tested positive.  No one was sure if the person was infected at the event or had become infected later.  I thanked them for telling me, but said I wasn't worried.  Let me know if they learn anymore.  Ultimately even their physician didn't feel their possible exposure required testing.
As N. T. Wright advises in his book God and the Pandemic, "Yes, there's a crisis; but no, you mustn't be alarmed.  Just be wise about what you do and don't do while it's going on."  Some days that advice is easier than others.  But we'll all live better through this calamity if we at least aspire to follow it.