< Back to News & Events Highlights
Scott's Column: Dragging Main
Rev. Dr. E. Scott Jones
April 21 2020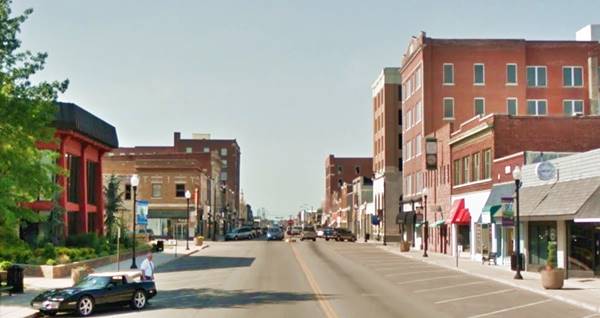 Recently I watched my Facebook feed fill up with pictures and posts from high school friends who still live in my hometown of Miami, Oklahoma who were dragging Main Street.  Back when we were in high school in the early 1990's we participated in what at that point was a decades-old tradition in our small town of 15,000 but which soon came to an end.  We dragged Main Street on Fridays and Saturdays.  Because we were one of the last towns to still do this, people would drive from throughout the region and there would often be so many cars lined up that it was almost impossible to cross main going east or west.
I remember the routine vividly and fondly.  At the south end you'd turn around just past the main business district.  On the north end you turned around at the Civic Center where at least once in the evening you had to stop in the parking lot to chat.  Also at least once in the evening you had to turn around at the Sonic, where you grabbed Route 44 pops, of course.  Talking through open windows to passing cars was required.  As was moving from one car to another at some point in the evening.
At the time I drove a baby blue 1978 Pontiac Bonneville.  I think eight people is the highest number I ever got in the car (road safety rules were much more relaxed and ignored in those days).
Well, due to quarantine, a bunch of middle-aged Miamians decided it was a good time to restart and old tradition because it could afford a chance to socialize with everyone staying in their own cars.  The pictures were fun to watch and made me wish I could be there with old friends.
I've since seen reports that this tradition is re-emerging in other small towns.
For all the depredations and losses and griefs of the current crisis, there are these fun little things that help to maintain our dignity and our humanity.