< Back to News & Events Highlights
Scott's Column: Paul the Revolutionary
Rev. Dr. E. Scott Jones
October 24 2017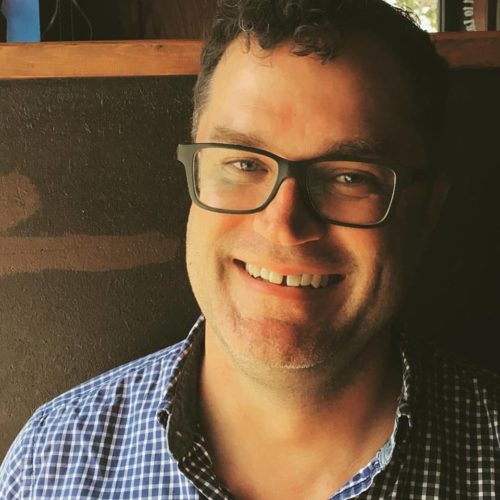 I look forward to those moments when I encounter something new and unexpected and must engage in the exciting work of revising my beliefs and ideas.
In September Prof. Ted Jennings led a weekend of events for us and the Metropolitan Community Church of Omaha.  At his second presentation, during our Sunday morning adult education, Ted summarized his work on St. Paul under the theme "Outlaw Justice."  During that presentation he surprised me and other attendees by referencing the non-Christian, even atheist and Marxist thinkers, who were drawing upon Paul as the revolutionary political figure needed for our age.
I was not familiar with this body of work, which surprised me. About a decade ago I spent much time reviewing the literature on Paul and radically altered my views on him.  And since then I've continued to read books on Paul and his writings.  You experienced the fruit of that study in our spring worship series on Romans.
After the weekend with Ted, I Googled to learn more about this body of scholarship and discovered a rich literature that included textbooks of selections of such writings.  How had I missed this? 
So I ordered one of the books, Saint Paul: The Foundation of Universalism by the French philosopher Alain Badiou.  One lovely September afternoon I took it home with me, laid down on my lounge chair on the back patio, and began reading.  I hardly put the book down till I finished it.
I encountered a Paul who is new to me. Yet, also familiar enough that I could resonate with Badiou's discussion.  Badiou writes, "Paul's project is to show that a universal logic of salvation cannot be reconciled with any law."  And he describes Paul's letters as "militant documents sent to small groups of the converted."  Badiou describes Paul as a revolutionary activist, intent upon creating a new society that defies categories and boundaries, is free of law, and is centered on grace and love.
Badiou's exegesis is also quite good; I will use some passages in sermons, I'm sure.
According to Badiou, Paul isn't concerned with theological doctrine, but is creating communities of people who refuse "to submit to the order of the world as we know it and struggle for a new one instead."
And all of this rests on Paul's view of resurrection.  When Ted Jennings ended his presentation with an emphasis on resurrection, Fred Nielsen was puzzled. If Paul was to be used by atheists and Marxists, then surely the resurrection would be cast aside. I enjoyed texting Fred that for Badiou the resurrection is essential.
O, Badiou insists that the resurrection is fable, but he also insists that believing the fable upends the social order and revolutionizes humanity.  Death and law are overcome, and we can affirm life for everyone.
And so another book, rich in ideas, that opens my thinking to new possibilities.  May it be ever so.
Peace,
Scott