Fellowship
We aren't all taking the same path (and we love that!), but we are walking on common ground.
We enjoy each other's company, support one another, have fun, and like to eat.
Fun Traditions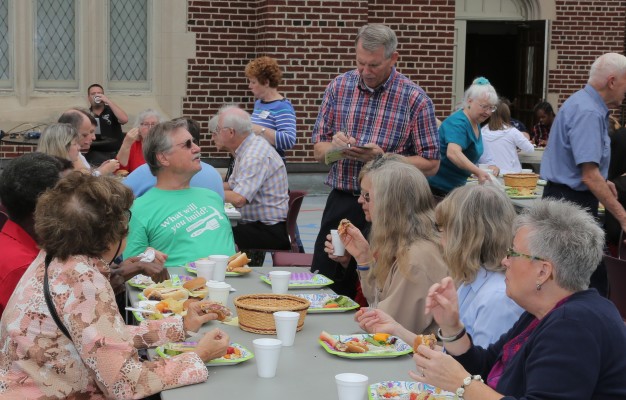 A visitor once asked, "What are your quirky traditions?  All churches have them."  We are rich in fun traditions (probably some of them quirky) .
Like the annual Thanksgiving Dinner which takes days to prepare and then fills our parlor with family and friends for an amazing meal.  Pilgrim costumes are worn, corny songs are sung, and there is a "Parade of Turkeys" (which probably isn't a reference to the poultry being carried). The tradition dates back to at least the early 20th century.
We have an annual Cookie Walk, Pie Day, and a Homecoming Picnic.  Go Christmas Caroling and Bless the Animals.  Have two big book sales a year (we like to read and share our books).  And a large plant sale, which allows us to have in our gardens plants that our friends have cultivated.
All Church Retreat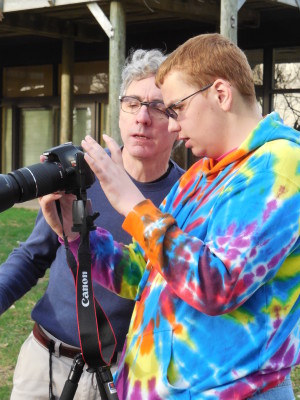 Every spring (or fall) we venture out to Platte River State Park for our annual, intergenerational retreat.  From babies to ninety-year olds, we enjoy a fun, relaxing time together.
Some people hike.  Others work on puzzles.  We play games, and have a band lead us in singing and dancing.  Movies are watched, and church members present on interesting topics.  There are many crafts, and an annual egg-drop contest.
Oh, and lots of food, including a massive cookout on Saturday evening.
Women's Groups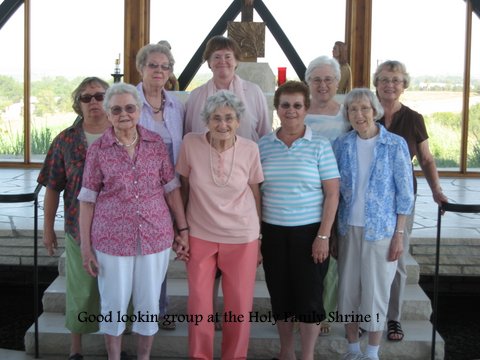 The Women's Fellowship meets monthly, usually for lunch on a Friday.  They have an interesting program and discuss ways to support the church and people in need.  They coordinate receptions that accompany funerals, and enjoy the occasional outing. Click here for the latest schedule.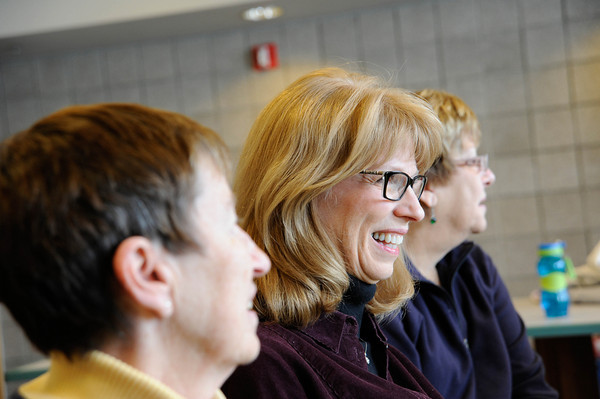 EVES meets in the evenings and is more of a social group, though they have provided important support for each other over the years.  Their activities and events vary from Jazz on the Green to an annual retreat.  Click Eves Schedule 2021 for the most recent schedule.
Young Adults
More Fun, Food, & Fellowship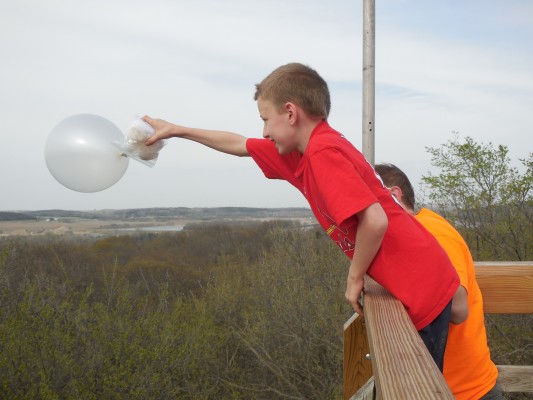 Four times a year we have Conversational Dinners–a great chance to get to know new people.  Twice these are held in church member homes and twice they are potluck dinners at church.
Monthly our CEO's (Congregationalists Eating Out) enjoy exploring the many great restaurants in Omaha.
Don't miss the occasional Men's Breakfast, Youth Canoe Trip, or Children's Hiking Adventure.  On the News & Events page, you can keep up with all the events, programs, and activities of the church.