Sundays at FCC
If this Sunday is your first time at First Central, know that you are our special guest.  This page contains helpful information.
No matter who you are, or where you are on life's journey, you're more than welcome here. We are friendly folk, so if you have any questions that are not answered below, please ask someone.
Worship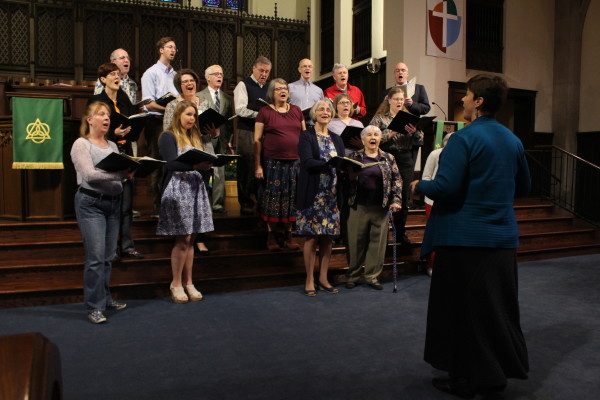 Our worship service is held on Sunday at 10:30AM in the sanctuary.  In our worship, you'll discover a living tradition with a message that is progressive, inclusive, and visionary.   On the first Sunday of the month we celebrate communion, and everyone is welcome to participate.  On communion Sundays children remain in worship so that they too can participate. Everyone is invited to our fellowship time following worship.
Children's Activities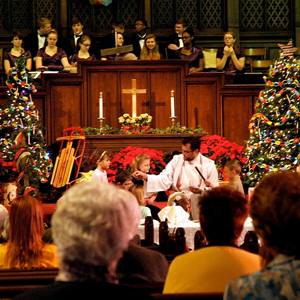 Children are welcome to remain in worship or attend our church school, held most Sunday mornings.  Kids depart from the worship service after the Conversation with the Children .   Classes are held on the first floor and include Bible stories, activities, and songs. The first Sunday of the month we usually have no church school so that kids can participate in communion with their families.  Our children also participate as liturgists in worship and a few times a year lead the entire service.
Nursery and Childcare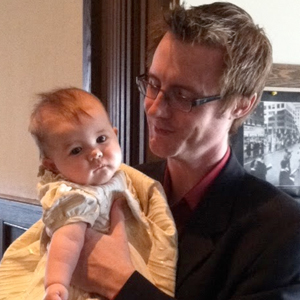 Nursery care is also available for preschoolers during First Forum and the worship service, though children are welcome to remain in worship.  The Nursery is located on the 1st floor and is staffed Sunday mornings from 9:15-11:45.
First Forum – Adult Education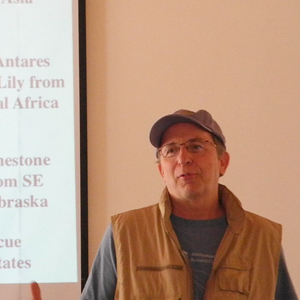 Smart, inquisitive, and dynamic classes and presentations on a variety of topics, including the bible, theology, history, and contemporary issues. First Forum begins at 9:15 AM in the third floor parlor. Our News Page gives updates on the schedule.
Teen Activities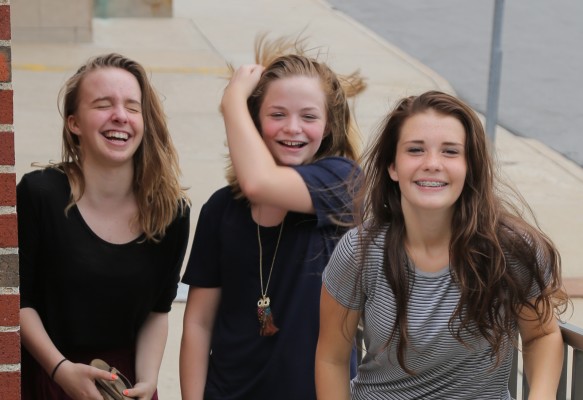 Through discussion, service, and fun, our teenagers learn what we value and the skills required to thrive as human beings and be their best selves.  Our youth group generally meets after worship.
Youth Church School for those in 6th – 12th grades meets from 9:45 – 10:15 AM in the Computer Lab on the 1st Floor during the school year.
Sunday Parking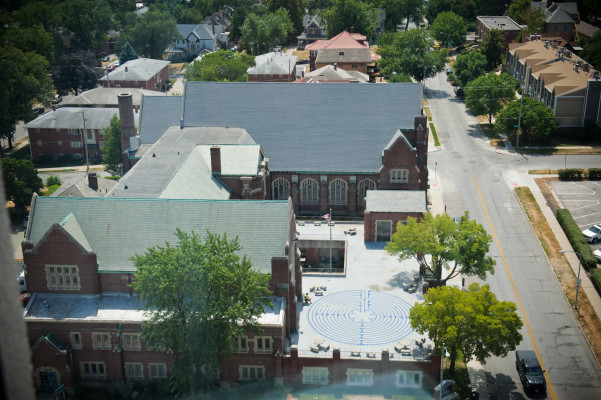 Handicapped parking is available curbside on 36th Street.  Our parking lot is on the east side of the building.  You can park in the parking lot on the west side of the building, across 36th Street, on Sunday mornings.
Where should I enter?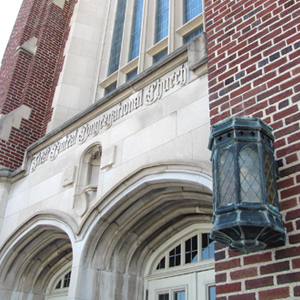 If you are coming for worship, the main sanctuary doors on 36th street are the best place to enter.  If you are coming for one of the early morning events or classes, the best entrance is through the south doors located on the patio on the west side of the building.