News & Events Highlights
Here you will find information on some of the exciting things going on at FCC. Visit this page often to review featured events, ongoing opportunities, and various updates from the congregation.
Rev. Dr. E. Scott Jones
September 11 2019
"The parables give us access to the way Jesus re-imagined the possibility of living, of being in the world."–Brandon Scott
Our Wednesday Night Bible Study this autumn will explore the parables of Jesus.  Jesus was a superb storyteller.  The stories he told are engaging, provocative, and often more complicated and nuanced than we first realize.
Beginning Wednesday, September 11, each week we will read, explore, and discuss one of these stories.  Senior Minister Scott Jones will lead the class.
Our Wednesday Night Bible Study begins at roughly 6:05 p.m., after our Wednesday Night Potluck that begins at 5:30, and we conclude the class by 7 p.m.
For our first class on September 11, we will read Luke 6:39-45, the Blind leading the blind.
---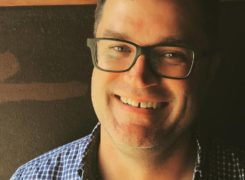 Rev. Dr. E. Scott Jones
July 31 2019
The second week of July I spent in the Sandhills, on the banks of the North Loup River outside of Burwell.  I … More
Cassie Williams
August 4 2019
Rev. Dr. E. Scott Jones
July 24 2019
Our campers this summer explored the topic of peacemaking from a variety of cultural and theological perspectives.  Now Katie and Scott are … More
Cassie Williams
June 21 2019
Ever wondered what books are available in the church library? The First Central Library catalog is now online. You can access it … More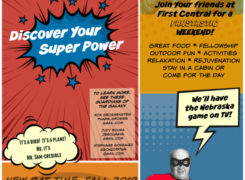 Cassie Williams
August 18 2019
Registration Form Super Station Signup Form
Katie Miller
May 21 2019
One of the first theatrical productions I was a part of took place in a decommissioned Episcopalian church.  In retrospect, it was … More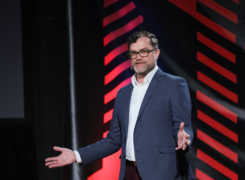 Rev. Dr. E. Scott Jones
April 2 2019
In February Scott was an invited speaker to this year's TEDxUNO where the theme was Resilience.  His talk, "Living Open" has now … More
Rev. Dr. E. Scott Jones
July 17 2019
In June I attended my fifth General Synod of the United Church of Christ.  We went as a family, since I was … More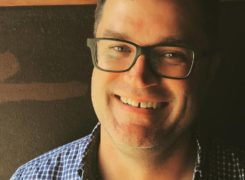 Cassie Williams
June 14 2019
Last week I made a quick trip to Shawnee, Oklahoma to attend the funeral of Don Wester, Senior.  Many of you will remember … More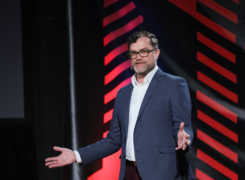 Rev. Dr. E. Scott Jones
May 30 2019
Driving to work this morning NPR informed me that this coming Sunday is the bicentennial of Walt Whitman.  "Darn it," I thought. … More