< Back to News & Events Highlights
From The Moderator
Kerrie Kleppin-Winn
April 8 2020
Greetings Friends,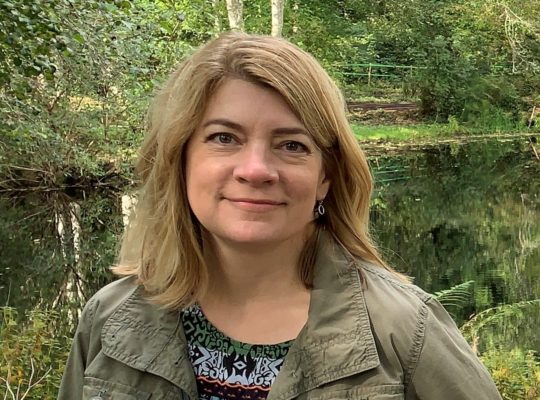 I hope you have been tuning to First Central's Sunday worship services on YouTube these last few weeks. Our talented staff and a few dedicated lay people moved mountains in short order to bring the service online – from adjusting the message and music, to adapting our sound system, to figuring out the best way to stream it to make it accessible to as many members as possible.
I'd like to give them a big round of applause, because it hasn't been easy. They've put in extra hours to make it all happen logistically, while composing a service that's meaningful for us watching at home. Sure, there will be technical glitches, but as is the case for all of us during this crazy time, we're all doing the best we can under the circumstances.
On top of gracefully adapting to the abrupt changes to our worship service, our ministers are also valiantly addressing the growing spiritual and emotional needs of church members as more of us experience isolation, job loss and other hardships associated with the current situation. They have been going above and beyond to be there for us by phone these last few weeks when reassuring hugs are impossible.
This Sunday will be a first for many of us – an Easter celebration that does not include worship together in a church building. Again, I know our First Central staff are doing everything they can to make it special for us all. And maybe a technical bump in the road is possible, but I know our online Easter service will be real and good and delivered with heart. I have every confidence it will remind us of God's love for us, so that we can continue to carry on during this unsettling time.
Thank you for your continued patience and unwavering support!
Stay well and Happy Easter!