< Back to News & Events Highlights
State of the Church 2020
Rev. Dr. E. Scott Jones
January 27 2020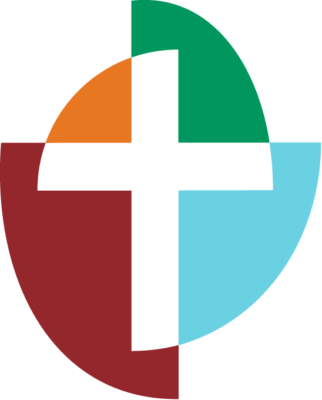 At yesterday's Annual Meeting, Senior Minister Scott Jones delivered his annual "State of the Church" address.
This being my tenth Annual Meeting as your Senior Minister, as I approached my State of the Church Address, I was reflective not only of the last year, but the last decade, and decided to cast my net wider than usual in order to highlight accomplishments from the last ten years.
Remember the church's situation at the time.  Slowly, over forty years, the membership had declined.  You determined that within five years you would drain your financial reserves.  There were even conversations about selling this beloved, historic building.  But, instead, you decided to commit yourselves to renewal, and you did the good, hard work that was necessary.
On July 6, 2010 I started setting up the office, getting acquainted with church members, getting to know the various committees and boards and how they functioned, getting involved in the wider community.  My particular goals that year included wanting the church to be perceived as a center of spirituality for the neighborhood, opening our building to more use from outside groups, and improving our communications and information technology.  The biggest accomplishment of that year was financial.  You all had adopted a budget expecting a shortfall of $64,604.  We ended the year with a $1,781 surplus—a swing of over $66,000.  At a time when the economy was still only slowly recovering.  It was an early sign of support and vitality that continued in subsequent years.
In 2011 I presided at seven church member weddings.  That year we fully implemented our new governance structure, moving from boards to ministries and committees to teams.  Deb Kirwan, as moderator, had begun this effort during the interim period before I arrived.  We spent a great deal of time in my first few years on this new structure: writing bylaws, adopting new policies and procedures, and setting up new groups.  Among those was a new Stewardship Committee that began to focus on ways of modernizing our approaches to fundraising.  That autumn we had an entire worship series focused on stewardship.  The actions that we took then have borne fruit across this decade.
Another highlight of that year was the first of our spring-cleaning initiatives.  We held three different events and more than seventy people participated.  The reality is, a decade ago there was a lot of clutter in this building, especially in the rooms that didn't see a lot of use.  One of my first goals as your pastor was to correct this, and the spring-cleaning events have helped.  Though, we still seem to have a bad tendency to accumulate stuff.
In 2012, Moderator Ken Friedman-Fitch took the lead in a rebranding initiative.  That resulted in a new logo, our "More Than Welcome" tagline, brand standards, and great language to use in communicating our core values and identity.
In 2012 we added 22 new members.  Rick Brennemann wrote a three-page report for the Outreach Ministries detailing all the exciting projects they had going on, including that summer's mission trip to the Pine Ridge Reservation.  The Bride's Room was redecorated, leading to a major increase in booking weddings.  The Befrienders ministry launched, helping to care for our elderly and homebound.  Clyde McNeal served as our Ministry Intern.  And Ministry Support completed their own strategic vision for the building identifying 6 core values that would guide their work: architectural integrity, environmental sustainability, safety and security, welcoming and hospitable, accessible, and updating technology and communications.
But, for me, the greatest work we participated in that year was the passage in March by Omaha's City Council of the Equal Employment Ordinance.  I was one of the key leaders in that effort and many in this congregation participated in the advocacy and lobbying work that resulted in that historic vote for LGBT equality.  As I wrote in this year's annual report, in a survey done by the Omaha Community Foundation last year, a supermajority of local LGBT people identified their workplaces as safe places to be out.  We helped make that happen.
My 2013 annual report ran to five pages!  That year we completed our branding initiative and then spent months working on designing and launching our new website.  That year we also remodeled this Parlor and set as a goal to work proactively on updating our building, rather than simply responding to needs as they arose.  In 2013 we added another 22 new members and ended the year with a surplus of $17, 409.
The major project for 2014 was the redesign of our chancel.  I talked about that some in today's sermon.  I'm still surprised that we had unanimous support for blowing a hole in the wall of the sanctuary.  Don't you also remember how much fun we had continuing to worship every week in the middle of a construction site?  I'll never forget the first Sunday that everything was finished and Margaret Hole, one of our oldest members, walked in and stood with her mouth hanging open and then said to me, "This is what it should have always looked like."
That year, after the completion of the ramp in the sanctuary, we finally felt confident in launching our Accessible to All Task Force, our Arts Team was organized, and 33 people joined the church.  The final paragraph of my 2014 annual report included this: "Michael and I continue our efforts to adopt.  We are mostly in a waiting phase, hoping any day to receive a call.  Please continue to pray for us."
Of course that call came in February 2015.  Michael and I will never be able to express enough gratitude for the way you enthusiastically responded to the news of Sebastian's impending birth with the shower you threw for us that April and my nine weeks of parental leave.  And then everything you've done since.  From his baptismal Sunday through today, Sebastian has been loved and educated and helped.  And today he loves church, loves his friends here, and routinely schools me on Bible stories, confident that he knows more than I do.  Thank you.
That year we had so many new births, including Wyatt, Mo, and Lena.  We had ten baptisms and 22 new members.  Our fiscal year closed out with a $34,972 surplus, and we put significant money into our endowment funds rather than withdrawing them.
The work on the sanctuary was completed with new pew cushions, new sound system, and the beautiful custom-made baptismal font that many of us delighted in watching as it was made.
That year, the horrible tragedy of Felix Sihakom's death compelled us to become WISE for Mental Health, only the second church in the United Church of Christ to officially be designated as Welcoming, Inclusive, Supportive, and Engaged for Mental Health.
In many ways 2015 was a capstone, a completion of projects and goals we'd been working.  So, that fall Mike Piazza led us in a workshop "Reinvigorating the Vintage Church."  He celebrated everything we had accomplished.  We had done lots of good, hard work.  But he also inspired us to consider moving to the next level.
The first step in that direction was taken under the leadership of Moderator Adam Steffen.  When Elizabeth Wearin announced that she was retiring as our Christian Education Director, Adam encouraged us to consider hiring a full-time Associate Minister.
So, in 2016 that's what we did.  A few years before Jim Harmon and I had met Katie Miller when she was a seminary student-in-care of the Church and Ministry Committee of the Living Waters Association.  Jim and I were members of the committee, and Katie attended for one of the routine check-ups seminary students are required to do.  Driving home, Jim and I said, "Wow, wouldn't it be great to hire her sometime?"  Jim and I are still thrilled that years later, that's exactly what happened.  And Katie has been a blessing for our congregation and for me personally.
2016 was also the year we started sponsoring refugee families again.  I've never been prouder of this congregation than I have been in this ministry effort.  Working with the families of Shee Lweh and Gar Moo, Hawa and Mobark has been a blessing not only for the various members of the refugee teams but for our entire congregation.  Much thanks to Pat Lamberty for her vital leadership of these efforts.  I'll never forget our lunch at M's Pub, shortly before the fire, when you said you wanted to take this on.
In the spring of 2016 we celebrated our 160th anniversary with a fun and fabulous banquet organized by Judy Blazek and a special worship service where former pastor David Ruhe preached.  Our theme for the anniversary was "Onward and Upward," which the church had also used in the 1870's as an anniversary theme.
Not resting on our laurels, but continuing with Mike Piazza's advice of moving to the next level, that fall we launched our Long Range Planning Committee under the leadership of Lamar Jones. Through a facilitated brainstorming session and many other meetings, we produced a long-range plan that continues to guide us in programming and financial decision-making.
In 2017 we hosted the denomination's very first WISE Conference and the Interfaith Thanksgiving Service with almost 500 people in attendance.  That is still one of the most exhausting things I've done in the last decade.
Our finances stayed strong, even with a new full-time staff member.  We had approved a budget with an anticipated shortfall of $54,881 and ended the year with a surplus of $22,233, a difference of over $77,000.
Also in 2017 we had a major hailstorm.  Remember that?  The positive outcome is that our insurance picked up the tab for replacing our roof, and we didn't need to raise that half-a-million dollars ourselves.
Then, in August 2018, the very weekend that the roof was most exposed, we had a seven-inch blowing rainstorm and the building leaked like a sieve.  What in the moment felt like a catastrophe, also resulted in significant repairs to long-damaged parts of the building, leaving us in better shape than we had been before.
In 2018 we began expanding our educational programming to meet the suggestions of the long-range plan, including our new Wednesday night potluck and classes for all ages.  And that December the choir premiered Stephen's Advent cantata to great acclaim.
For 2019 I'd highlight new programming for preschool children, the world premiere of Katie's Advent radio play, our response to the spring floods, the many church members involved in leadership in the wider church, the all-church retreat moving to the autumn with great results, the work to develop a capital campaign, and celebrating Stephen's 20th anniversary.
We've done a lot this decade.  And this overview didn't include all the routine things—like funerals, visiting the sick, teaching Sunday school, helping the poor, and planning worship every week.
Next month the Council and Ministries will gather for a retreat to evaluate where we are on our long-range plan and to set goals for this year.  We will do so in a radically different situation than a decade ago.  We have grown our membership.  Our finances have been strong.  Our building looks better and is in better shape and gets more use from the community.   And we have improved the lives of people and helped to make the world a better place.
2020 is the 400th anniversary of the landing of the Pilgrims at Plymouth Rock.  We will be acknowledging that anniversary in multiple different ways this year.  But one way I want us to think about that anniversary is to use it to look forward to the ways we can be pilgrims and pioneers in our time, continuing to do what's relevant and necessary to remain vital and innovative witnesses to God' mission for us.
We've achieved much and laid the groundwork to move to the next level.  Let's continue, Onward and Upward!