News & Events Highlights
Here you will find information on some of the exciting things going on at FCC. Visit this page often to review featured events, ongoing opportunities, and various updates from the congregation.
Rev. Dr. E. Scott Jones
March 20 2019
As part of a joint effort with other UCC churches, we are responding to the catastrophic floods in Nebraska and Iowa.  Through Sunday we will be collecting cleaning supplies to be delivered to our UCC churches in Arlington and Fremont for distribution to the local communities.  Their pastor sends this list from the Church World Service as an example of the type of things needed: CWS-Emergency-Cleanup-Buckets  Do not feel you have to collect everything on this list.  Also, other cleaning supplies that do not match the list are also needed.
Stay tuned for more ways to help in the coming weeks and months.
---
Rev. Dr. E. Scott Jones
March 18 2019
Sunday afternoon of St. Patrick's Day our family was standing outside the American Muslim Institute on the Tri-Faith Commons listening to local … More
Cassie Williams
March 23 2019
The 5th Annual FCC Creativity Day will be held Saturday, March 23, at the Hot Shops Art Center. We will gather at … More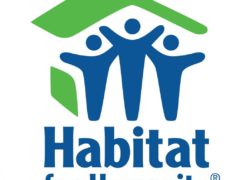 Cassie Williams
March 16 2019
HABITAT FOR HUMANITY TEAM Again this year I am forming a team to help build a Habitat house.  We will be part … More
Katie Miller
February 28 2019
So, hi, I'm a minister, in the United Church of Christ, the denomination in which I grew up.   Very people saw … More
Rev. Dr. E. Scott Jones
March 6 2019
"Open to me the gates of righteousness, that I may enter through them and give thanks to the Lord." We do not … More
Cassie Williams
February 27 2019
On February 13, our Wednesday Night Bible Study will begin a discussion of the Book of Revelation, at church member request.  Senior … More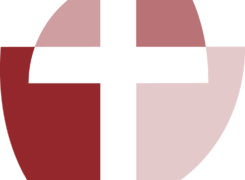 Cassie Williams
September 20 2018
"The Judges material is supposed to be rough, uncouth, and in places very exciting and comical." So writes Victor H. Matthews in his … More
Rev. Dr. E. Scott Jones
August 22 2018
"The Judges material is supposed to be rough, uncouth, and in places very exciting and comical." So writes Victor H. Matthews in … More
Cassie Williams
August 16 2018
MasterSingers Omaha Announces 2018/2019 Season Omaha, NE – The Omaha MasterSingers are excited to announce their upcoming 2018/2019 season of performances. Join Omaha's … More
Cassie Williams
July 19 2018
REFUGEE TEAM TWO As you know, for the last two years I have chaired a team on behalf of our church which … More
Cassie Williams
August 17 2017
TAGG for First Central TAGG – Together A Greater Good – is a small, local enterprise based here in Omaha.  Conceptualized by two … More
Rev. Dr. E. Scott Jones
March 6 2019
We've recently begun a study of the Book of Revelation in our Wednesday Night Bible Study.  As we were nearing the end … More
Rev. Dr. E. Scott Jones
January 31 2019
"We are all wounded, but we can connect through the wound that's alienated us from others," so writes Gloria Anzaldua in her … More
Cassie Williams
January 10 2019
A huge THANK YOU to everyone who helped get everything moved in and set up for the Khamis family! Their apartment is ready … More